Back to news
Scout Gaming Group are delighted to announce the return of our formula one season game. This year we are back faster and more exciting than ever, with added new features!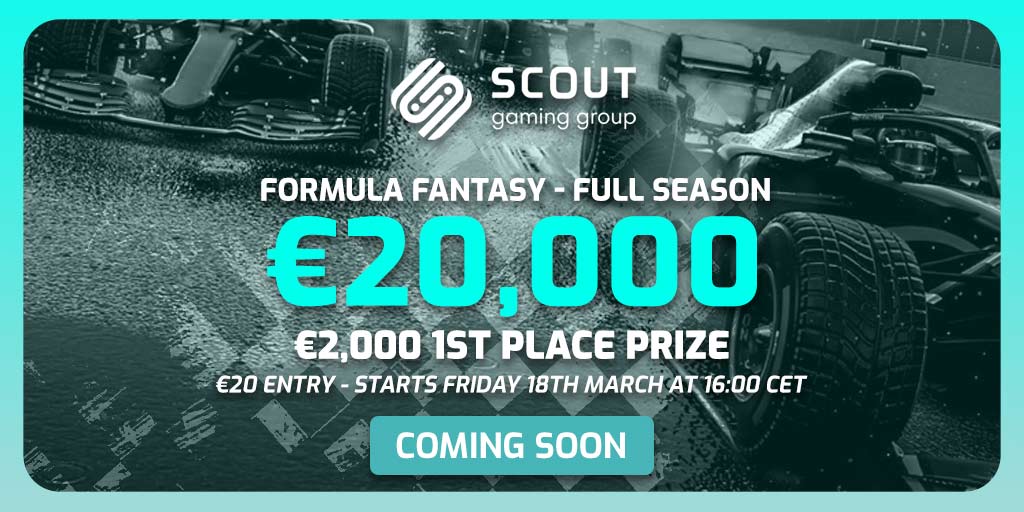 We listened to our customers and hope to bring you more drama than the end of the 2021 season that saw Max Verstappen take the driver's championship on the last lap of the last race. The Season Contest will start on the 18h of March 2022.
New Features
CONSTRUCTORS –  The constructor's championship is key within formula fantasy as points make prizes, i.e. team revenue.  We have recognised this and have now included the constructors in a brand new format which we are sure you will love. This new format  allows you to pick your favourite team. Whether you are a Mercedes or Red Bull fan, Scout Gaming has recognised the team aspect and cannot wait to share with you more on how this will work in the coming days.
CAPTAIN –  On every race weekend now you will have to select a captain from your roster. This captain will now have a multiplier X 1.25. The strategy will be key here when making this selection as we see in the last race of 2021!
UNDERDOG –  Now the back of the grid is as important as the front. The underdog will be the cheapest driver in your race week lineups, similar to the captain this driver will have a multiplier X 1.25. Do you go young and reckless like Mick Schumacher or do you play it safe with Fernando Alonso?
NEW LINEUP DEADLINE – The lineup deadline this year will be at the start of the second practice session, this is great for managers as you'll get to see the first practice session and what teams go fastest. The only time this differs is if the qualifying session is a sprint race event, where your team has to be locked in before the sprint race. The three events that will have the sprint races are: Italy (22-24 April), Austria (8-10 July) and Brazil (11-13 November).
Prizes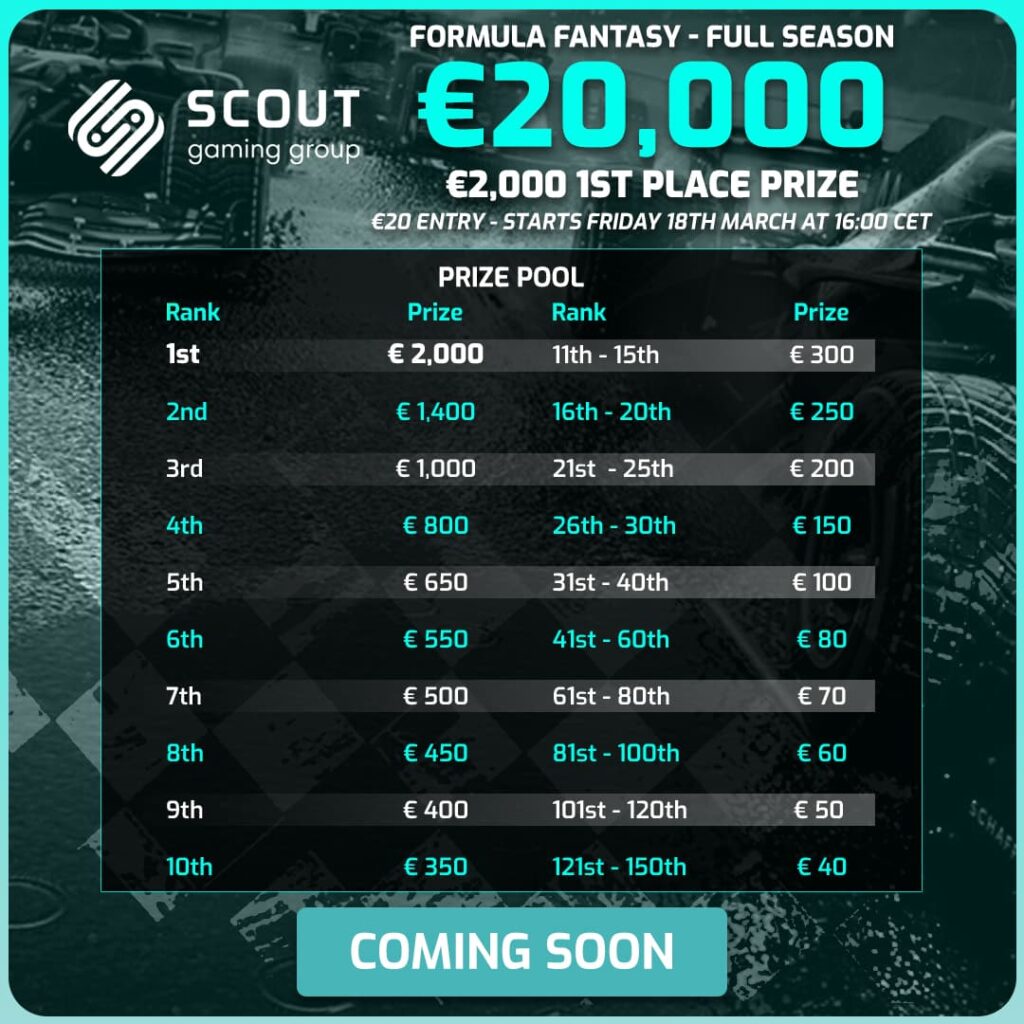 Game Rules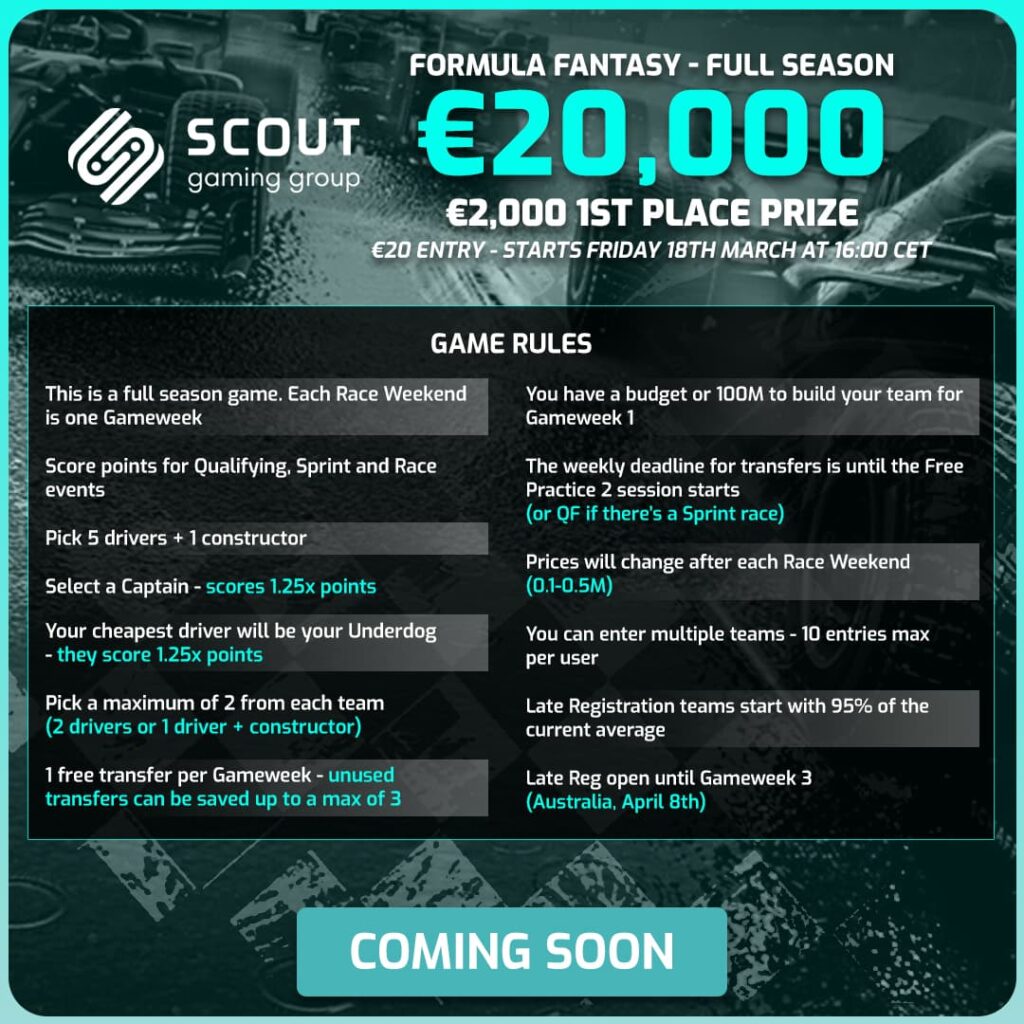 Scoring Rules