Back to news
In order to improve fantasy tournaments and offer a greater variety and excitement to our customers, we provide multiple game types for fantasy events.
FANTASY GAME TYPES
Classic fantasy with budget.
Universal 6.
Pursuit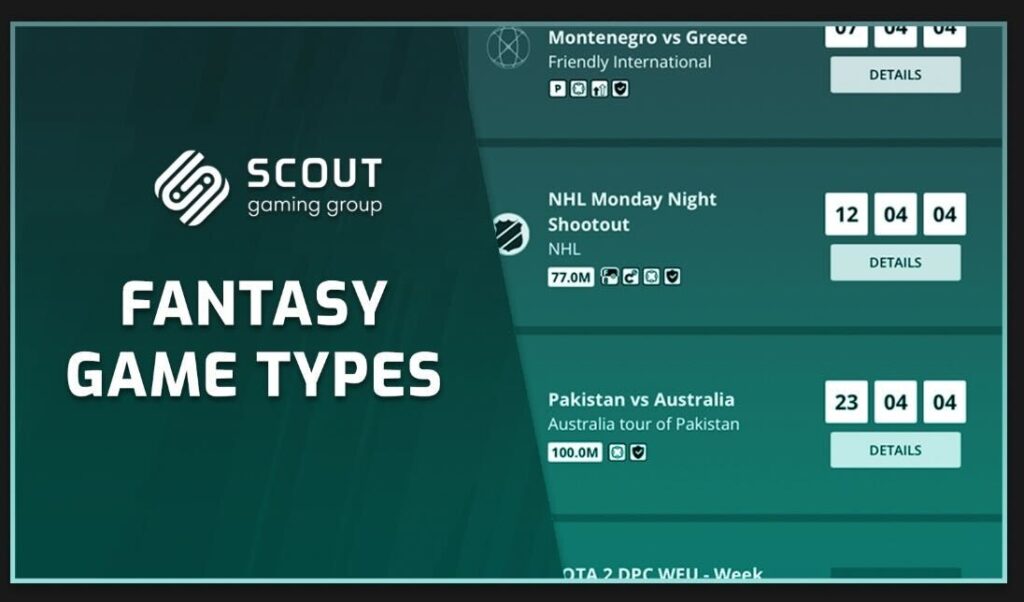 CLASSIC FANTASY WITH A BUDGET
The most simple form of our daily fantasy games, simply select a lineup within a predefined budget. Each player within your lineup will get a fictional value, based on how well they perform in real life.
Budget and values are often accompanied by constraints such as a fixed number of players per position or a maximum number of players from the same team.
2. UNIVERSAL 6
In Universal-6, you have 6 spots to fill in your lineup, a captain to choose and a vice-captain all within a predefined budget. You can select any player, from any position, from any team. Sounds easy enough right?
There is a catch. Your Captain will score 1.5x points, but will cost 1.5x his price tag. The same applies to your Vice-Captain, only this is 1.2x points multiplier with a 1.2x price increase. This means that you will have to find some balance within your lineup.
3. PURSUIT
Pursuit is a unique format in which players are essentially handicapped according to how good of a performance we would expect from them. Instead of being limited by a predefined budget users can pick players by bonus points as well as a captain who will score double bonus points and a vice captain who will score 1.5 bonus points.
Bonus points are awarded at the start of a contest. Low expectation players will have a higher starting point whereas high expectation players will have a lower starting point. Pursuit allows the user to start the tournament in the lead, or choose to start behind the eight ball.